Moroccan Carrot Soup
Creamy flavorful soup made with carrotsspicesand a hint of sweetness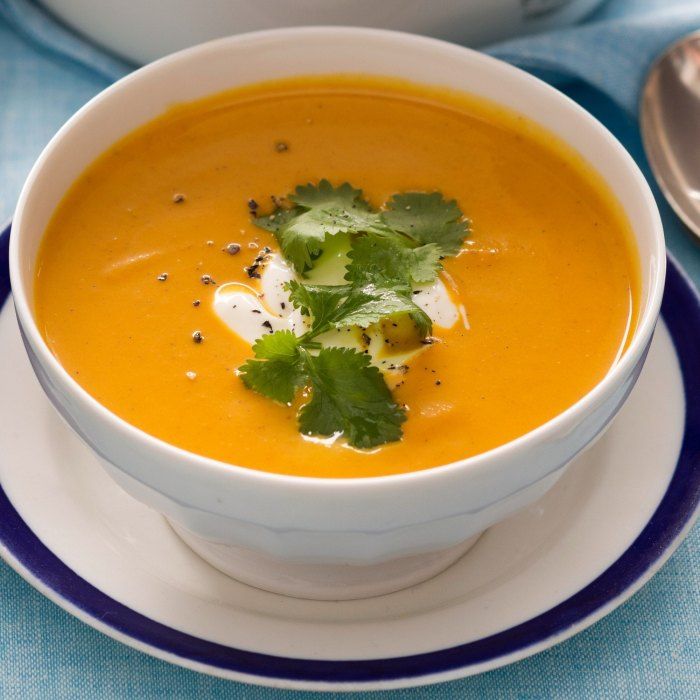 Method
Combine carrots, onion, garlic, cumin seeds, coriander seeds, salt and olive oil in a bowl and mix well. Transfer on a baking tray.
Put the baking tray in preheated oven and roast for 10-12 minutes or till carrots soften. Remove from heat and cool.
Grind the baked carrot mixture along with some water to make a smooth paste and strain in a bowl.
Heat the carrot mixture in a non-stick pan. Add two cups of water and bring to a boil. Add garam masala powder and mix. Add salt and mix well.
Remove from heat, add lemon juice and mix well.
Ingredients