Pad See Ew
Thai stir-fried noodles made with a variety of vegetables and a sweet soy sauce and served with a side of protein such as chicken or shrimp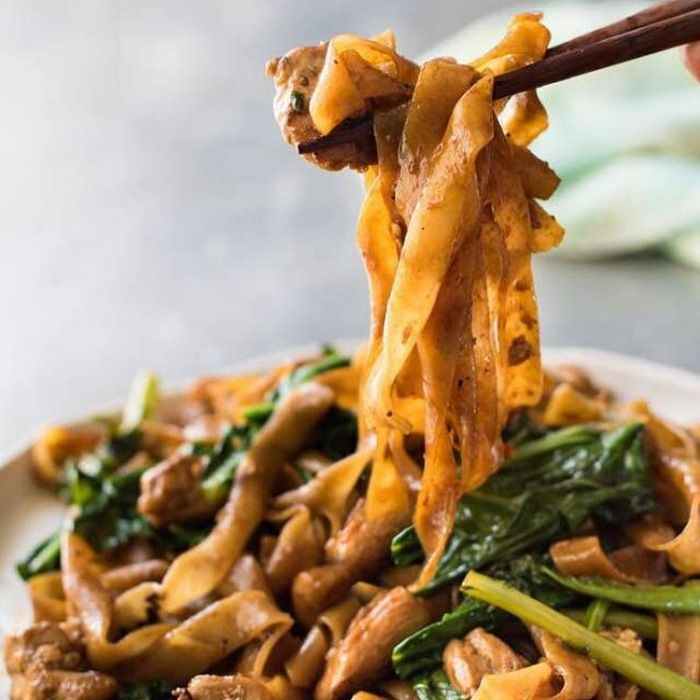 Method
Mix Soy Sauce, Dark Soy Sauce, White Vinegar, Oyster Sauce, 2 tbsp Water, Peanut oil and Sugar to create the sauce in small bowl.
Mince garlic into wok with oil. Place over high heat, when hot, add chicken and Chinese broccoli stems, cook until chicken is light golden.
Push to the side of the wok, crack egg in and scramble. Don't worry if it sticks to the bottom of the wok - it will char and which adds authentic flavour.
Add noodles, Chinese broccoli leaves and sauce. Gently mix together until the noodles are stained dark and leaves are wilted. Serve immediately!
Ingredients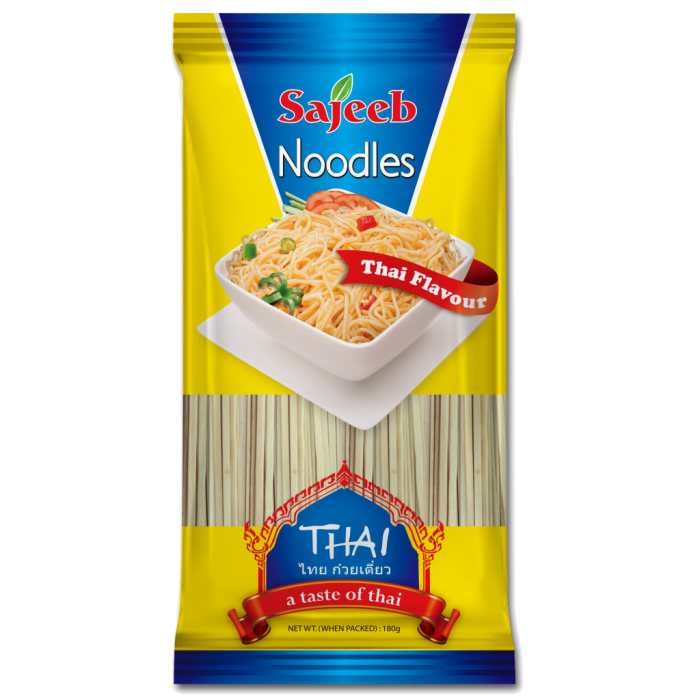 Rice Stick Noodles
•
6oz/180g