Poutine
Classic Canadian dish of fries topped with cheese curds and gravy and served with a side of protein such as chicken or steak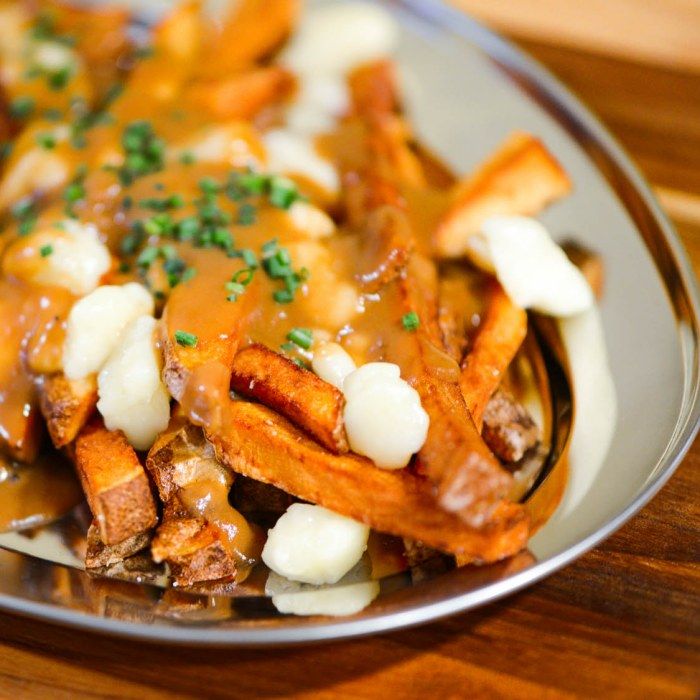 Method
Heat oil in a deep fryer or deep heavy skillet to 365°F (185°C).
Warm gravy in saucepan or microwave.
Place the fries into the hot oil, and cook until light brown, about 5 minutes.
Remove to a paper towel lined plate to drain.
Place the fries on a serving platter, and sprinkle the cheese over them.
Ladle gravy over the fries and cheese, and serve immediately.
Ingredients