Timbits
These bite-sized doughnuts are a popular treat in Canada, and are made by cutting dough into small balls and deep frying them until they're golden and crispy. They're a delicious and addictive snack that's perfect for any occasion.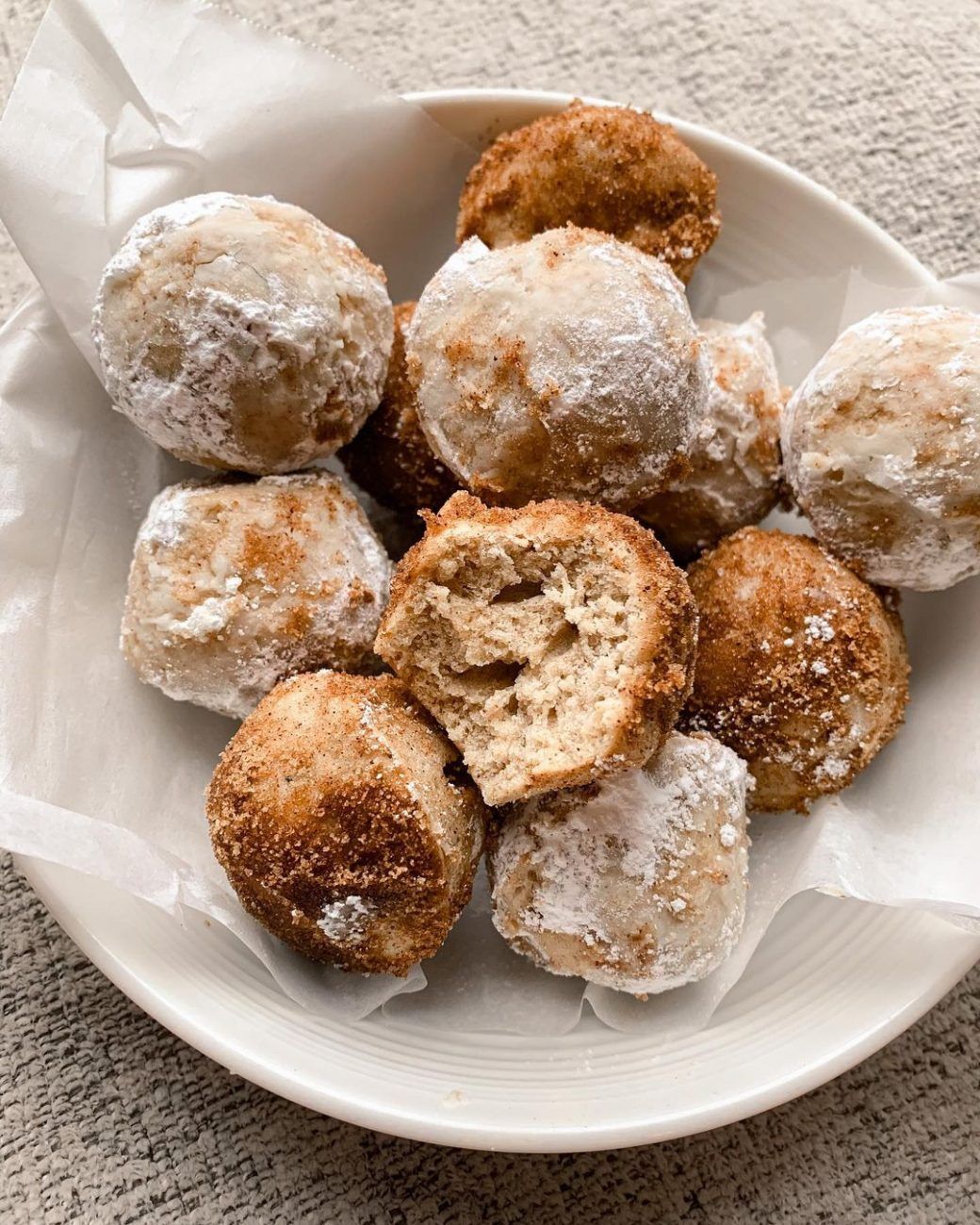 Method
Sift together dry ingredients.
Mix together wet ingredients and incorporate into dry. Stir until smooth.
Drop by teaspoonfuls(no bigger) into hot oil (365 degrees, no hotter), turning after a few moments until golden brown on all sides.
Roll in cinnamon sugar while still warm and serve.
Ingredients